Software Development Case Studies
Success Stories
They asked, we delivered. Get a glimpse of some highly rated projects we have crafted so far. We enhanced their business, yours could be next!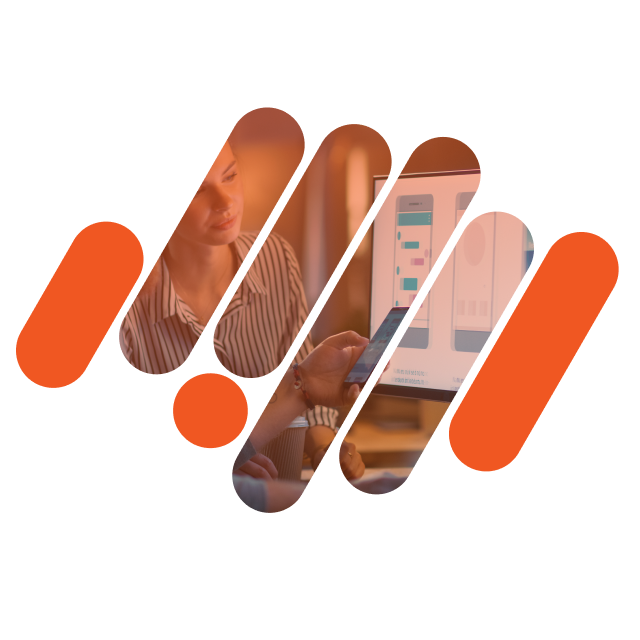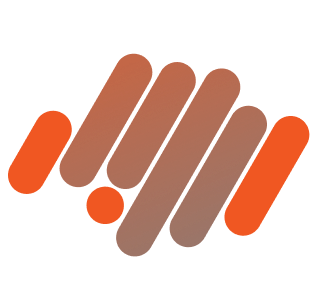 Sort Cases By:
All Expertise

Extended Reality

Augmented Reality

Virtual Reality

Tech Consulting

In-house Projects

Software Engineering

Immersive Solutions

Game Development

Cloud & DevOps

Web3 Blockchain
All Industries

Sports & Lifestyle

Fintech & Banking

Retail & eCommerce

Travel & Booking

Social Networking & Entertainment

Gaming

Utilities

Manufacturing

Healthcare & Wellness

E-Learning & Education

Proptech & Real Estate

Multi-Industry

Oil & Gas

Telecommunication & Internet
All Platforms

Android

Desktop

Ethereum

HTC Vive

Oculus Quest

Oculus Rift

PICO VR

Polygon (Solidity)

Windows Mixed Reality

IOS

Web
Sports Digital Ecosystem For The World Leader In Golf
Implemented a tech growth roadmap by integrating multiple software solutions into a unified golf ecosystem with high-performance visual rendering and seamless user experience.
Achievements: "Best in Golf" Award annual winner since 2017, 35% of user base growth.
Technologies: .Net | Angular | C++ | MS SQL | Unity | Microsoft Azure
Digital Platform Development for Education Providers
Created an e-learning solution to foster immersive learning experiences with interactive courses, a dynamic content library, virtual classrooms, and VR-simulated environments.
Achievements: collaborates with trusted educational organizations, utilized by New York schools.
Technologies: Unity | React | A-Frame | Firebase
Software Solution Optimization for Loan Management System
Improved a loan management solution by streamlining the backend logic and optimizing the frontend user experience, resulting in enhanced deployment flexibility and functionality.
Achievements: Featured on top Australian news TV shows and magazines.
Technologies: ASP.NET Core | React | AWS (Amazon Web Services) | MySQL
Metaverse Solution to Streamline Educational Processes
Developed a web-based eLearning platform that facilitates interactive classroom management and supports innovative study environments with integrated browser boards and 3D Art assets.
Achievements: Recognized by US top-notch teachers, SXSW EDU significant participant.
Technologies: Node.js | Unity | React | AWS (Amazon Web Services) | Firebase
Software Architecture Design of Travel Social Network
Constructed a software architecture & backend of the mobile geo-based social network app and improved frontend user experience with gamified features enabling unique travel experiences.
Achievements: Top 2 & the Most Popular Startup awards at CCPC 2019.
Technologies: Python | Node.js | Unity | AWS (Amazon Web Services) | Mapbox
Optimized Digital Experience & Functionality of Tax Prep Platform
Transformed a traditional tax prep system into a web application with streamlined UX design and functionality - dynamic document visualization, multi-lingual support, & mobile features.
Achievements: 25% less manual work during tax season, integration with popular tax software.
Technologies: Python | React | AWS (Amazon Web Services) | MySQL
Metaverse Development for Enterprise-Level Businesses
Created a high-load web app for remote collaboration with optimized production environment costs and reduced the CI/CD time all while providing an immersive experience using 3D art.
Achievements: Google, Microsoft, and other giants started using it 2 months after its launch.
Technologies: Node.js | Unity | React | AWS (Amazon Web Services) | Firebase
Digital Twin Solution for a Leading NDT Products Provider
Developed digital 3D models of 3-axis scanner parts for a web-based virtual twin using the PlayCanvas WebGL engine, enabling 360-degree rotation and simulation of its main features.
Achievements: up to 40%, an increase in sales with the adoption of a 360-product view
Technologies: PlayCanvas
Business App Development with Gamified Staff Engagement System
Created a staff involvement mobile application with an AWS-based backend and Unity-driven front-end, capable of handling extensive 2D content and concurrent user requests.
Achievements: 67% staff engagement increase, 33% productivity improvement.
Technologies: Python | Unity | Javascript | AWS (Amazon Web Services)
3D-Based Platform Development for Digital Real-Estate
Built a digital ecosystem using PlayCanvas, a WebGL game engine, for a lifelike and captivating 3D environment, and integrated OpenSea API to provide real-time updates on NFT apartments.
Achievements: Listed on the A16z's Top 30 Metaverse Land Sales, trading 1800+ ETH
Technologies: PlayCanvas | Gatsby | OpenSea
Call Blocker Solution for Enhanced Telecommunications Security
Developed an IOS application with a custom backend solution featuring a patented call-blocking algorithm to improve the call screening process and add an additional security level.
Achievements: Patent applied for innovative spam call-blocking algorithm.
Technologies: .Net | MS SQL | React | Microsoft Azure
Digital Platform Development to Elevate Sports Gaming Experience
Created a sports application utilizing a real-time backend database to provide instant game data & user interactions, combined with a React-based frontend for a seamless and responsive UX.
Achievements: integration with ESPN, Yahoo & alike platforms
Technologies: Node.js | React | Firebase
eLearning Solution for Local Language Acquisition
Built a language-learning platform that incorporates pixi.js for captivating graphics with culturally authentic artwork, howler.js for robust audio support, & webpack for optimized app performance.
Achievements: Contributed to learning the ancient language and preserving its 8+ dialects
Technologies: Pixi.js | AWS (Amazon Web Services)
AR-Based Solution for Printing Process Visualization
Developed an AR mobile app using Unity to turn static images into dynamic visuals and AR technology to provide interaction with the envelope design in an immersive 3D space.
Achievements: 87% higher sales after getting mail, 25% higher response rate after mail + email combo.
Technologies: Unity | Google ARCore
Business Process Simulation Platform
A VR-based business process solution entitled to visualize the resource intensity of each company's process in real-time to select the most data-driven decision.
Achievements: 4x cycle time reduction, 5x lead time & cost decrease.
Technologies: Unity
3D Training Solution For Higher Education
An interactive virtual laboratory allowing students to create simulations of physics experiments with academic programs in numerous American universities.
Achievements: 500+ students use the tool in their learning process yearly.
Technologies: Unity
Learn-to-Read Gamified App for Kids
A science-based adventure app for mastering reading skills among children aged 4-8 via a personalised plan and a thrilling path of training phonics, sight words, spelling side-by-side with game animals.
Achievements: 46% increase of reading skills; compliant with Acara, DfE, and Common Core State standards
Technologies: Unity | AWS (Amazon Web Services)
Collaborative Platform For Business
An interactive solution with virtual reality technology that allows companies to organize remote immersive meetings with real collaboration over a VR whiteboard.
Achievements: 26% sales performance boost, 3x teamplay productivity growth.
Technologies: ASP.NET Core | Unity | Microsoft Azure | Photon Server
Real-Time 3D Kitchen Design App
A kitchen planner fueled by augmented reality technology that helps consumers to design the dream cooking area with proper realism and ease-of-use.
Achievements: 70% kitchen renovation costs reduction, 10x faster sales cycle.
Technologies: Unity | Apple ARKit
VR Rehabilitation App For Medical Institutions
A virtual therapy ecosystem for hospitals that helps to reduce wound pain and stress of treatment improving both patient and staff experience.
Achievements: Pain reduction by 25% and recovery speeding up by 43%.
Technologies: Unity
AR App for Printing Industry
Аn AR mobile app that brings images to life and makes the magic happen while showing the printing process and uncovering the details of leveraged tools and produced printing solutions.
Achievements: 61% better product demonstration, 23% of higher products sales rates.
Technologies: Unity | Apple ARKit | Google ARCore
Interactive 3D Models For Colleges
An educational tool with a three-dimensional demonstration of the core scientific concepts and processes for students allowing them to feel them in a simplified and engaging form.
Achievements: In-demand solution for educational institutions in 2019, compliant with NGSS.
Technologies: Babylon.js
Interactive AR App For Retail Brands
An AR marketing campaign app giving a game-like appeal via an immersive and interactive brand experience for consumers in a form of additional info after pointing a phone camera at the product.
Achievements: 29% lift in ad recall, 15% increase in purchase consideration.
Technologies: Unity | Vuforia
Virtual Tour App For Real Estate
A VR tour prototype for a real estate agency where a property buyer can take a look at any apartment in the world using an immersive virtual interior walkthrough.
Achievements: 87% more audience interest, 130% increase in a purchase decision, 3.5x shortened pre-sales cycle.
Technologies: Unity
Multiplayer Word Game App
A challenging word game aiming at getting the most points within a limited time while trying to outsmart the opponent - either a friend or a random person - by entering words.
Achievements: 75% faster thinking, 21% better memory performance.
Technologies: Python | Unity | AWS (Amazon Web Services)
AR Inspection App For Water Utilities
A virtual demonstration of an AR app that helps utility technicians to conduct inspections and make decisions about the wastewater infrastructure state and necessary fixes.
Achievements: 30% higher efficiency of condition inspections and field data collection.
Technologies: Unity
Multiplayer Puzzle Game
A Match 3 game where users should find the matching drops and crash combinations to get through the epic journey – from Big Bang back to the present day.
Achievements: Featured 3 times on Google Play, 500,000+ Installs.
Technologies: Node.js | Unity | AWS (Amazon Web Services)
Multiplayer Card Game
An official collectible card game that brings together legendary Power Rangers from all 22 epic seasons with a goal to defeat the Emperor Mavro's fleet and save the Earth.
Achievements: User rating of 8.5 on IMDb, 1,000,000+ Installs.
Technologies: Node.js | Unity | AWS (Amazon Web Services) | Photon Server
Cross-Platform Puzzle Game
A fast-paced adventure physics-based puzzle game that takes a player through a journey accompanied by the main characters Wylie and Wynnie with special abilities on a mission to save the Earth.
Achievements: Features on App Store, free-to-play action-3 puzzle game armed with "pun"-tastic humor.
Technologies: Unity | Entitas
Hyper Casual Adventure Game
A simple adventurous game with 3D characters that gets players through icy challenges while avoiding rocks, animals, and collecting golden fish with a final thought to become a winner.
Achievements: 34% of reflexes improvement.
Technologies: Unity
Hyper Casual Racing Game
A retro-style racing game where players drive on the neon Miami road, gather bonuses, avoid obstacles, destroy other cars to become a true road knight.
Achievements: 2.5x cognitive skills enhancement.
Technologies: Unity
Cross-Platform Card Game
An ultimate app for Italian traditional card games pack with an elegant design, fluid animations, relaxing background music, and the most advanced score mechanics with real-time visualization.
Achievements: over 1,000,000 worldwide users, 4.7 ratings on the App Store.
Technologies: Unity
Hyper Casual Runner Game
A simple adventurous game with 3D characters that allows players to try on a role of an animal looking for safety from predators and cruel dangers with an ability to swap skin and collect items along the road.
Achievements: 23% of decision-making skills increase.
Technologies: Unity