Golf Simulation Platform for Sports Industry
How Visartech helped to grow a SkyTrak golf simulation app into a unified sports simulation platform that wins awards annually and broadens the user base significantly.
SportTrak, LLC is a leading technology and hardware company in the sports game simulation market with a focus on providing golf launch monitors and related software for indoor and outdoor training.
Industry:Sports & Lifestyle
Location:USA
Partnership since: 2014 - Present
Golf Digest "Best in Golf" Award annual winner since 2017
35% of user base growth
The Brief
Software as a competitive edge on the market and core business driver.
Initially, SportTrak was founded primarily as a hardware company, producing high-quality golf launch monitors at affordable prices. This market in general is fairly high-end, so the cost was a competitive advantage for a long time. However, the company saw the tendency of their customers to use their launch monitors in combination with third-party digital solutions, so they decided to create software of their own – the SkyTrak golf simulator app.
The main idea was to stand out among competitors by showing great ball trajectory tracking accuracy, game/skill improvement monitoring, and a fast and smooth user experience. SkyTrak needed a strong and reliable software development partner in order to implement the highest possible quality standards.
The project has required not only the execution of app development services but a proactive vision of the business's future growth from a tech side. The Visartech team has managed to satisfy the demand by offering to create a simulation platform that will unite various software solutions under a single ecosystem for golf enthusiasts.
Within the long-lasting collaboration between Visartech and SportTrak, the client's company became not only a golf launch monitor provider but a service company presenting the perfect combination of hardware and software – everything golfers need.
Service Core
Accurate execution of the full software project development process.
Challenges
The client needed a reliable technology partner to implement the software development strategy.
Visartech was not involved in the SkyTrak app development process from the start. The first SkyTrak app version had already been released to end-users on the market.




The client had just ended their contract with another US-based software development company due to deficiencies in delivered quality, work speed, and resulting cost. The project was in search of a new software development partner.
That is when Visartech stepped in and proposed its vision combined with in-depth technical expertise. The first tasks were to stabilize the existing codebase and add new crucial features. Along the entire product development journey, there were many challenges, but Visartech specialists remained dedicated to the primary business goals.
We were required to:
Introduce the game of golf to the development team

None of the teammates knew the golf rules and mechanics necessary for the detailed software development. However, it became a fun and easy task.

Learn existing software architecture and clarify the pressing issues

The first version of SkyTrak was developed by another software development company and turned out to be faulty.
Create a low-level licensing model using С++

Security was an important aspect for the client so we had to implement security features, such as local DB encryption, and other low-level modules.
Reconcile a Unity3D-based project with a physical device

Prior to this project, the development team had little experience in connecting software to a real physical device. Persistence and work helped us to tackle the gap perfectly.

Synchronize the history of shots with a remote server via the REST API and store it locally on the device

This task was solved without much difficulty. If the shots were made offline, their history synced in real-time once the connection to the Internet was restored.
Gradually, our in-house development team solved each technological challenge one by one. Industry-proven practices and patterns, agile methodology, code reviews, and other practices rapidly improved the process. One team, one culture, perfect communication, and excellent code quality – all of it has proven their effectiveness.
After stabilization and completion of the main development phase, the client continued efforts with Visartech and continued improving the ecosystem in order to establish and uphold the #1 badge in the industry.
Solutions
Continuous delivery of specific solutions forming a unified ecosystem.
The Visartech team has been developing the SkyTrak App since 2014 and continues improving the code and functionality. Various software solutions have evolved over time forming an enitre golf simulation ecosystem. With a single account, a user can practice on a driving range, analyze the game statistics, track game/skill progress, participate in challenges with other players, communicate with other golfers or golf instructors, and connect with friends.
The main idea is to synchronize large amounts of data and improve download speed to give users the best possible experience while using the SkyTrak launch monitor.
Core solutions developed by Visartech are:
Tech Art Development

We've engineered all the 3D graphics in an app: driving range, golf courses, environment.

Autonomous Mode Setup

We've designed and set up a local SQLite database that allows us to run the app with no Internet connection, improve the speed of stats and chart calculation.

Database Optimization

We have refactored and optimized the existing SQL requests which helped us to improve the speed of data-intensive tasks by nearly 10x's.

UI Smoothness

We've implemented a multi-threaded approach based on the UniRx library that allowed us to run all DB or API requests in the background, with no impact on UI and user experience. The menus are responsive and interactive, and the animations are smooth.

Ball Flight Model Improvement

Our team has made the ball trajectory even more precise by optimizing the ball flight model algorithms and functionality.
For better implementation of the software development services, the Visartech team has conducted research, created technical documentation, introduced new approaches to the product design, continuously improved the codebase, and tested the software to provide the best possible product quality.
The client has numerously praised the dedication of the Visartech team, its technology advisory services, and thorough software development expertise.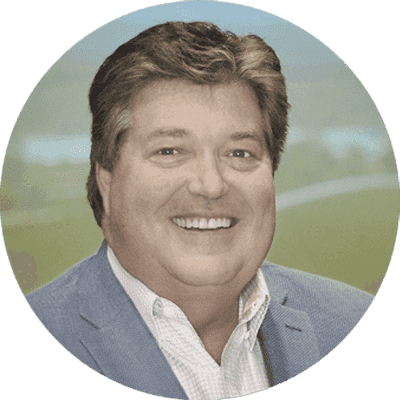 After several years, I continue to be impressed with the work Visartech has done for our organization. They put careful thought into each project, making sure that we are well-informed throughout the entire process. They don't simply perform a task, but rather they bring their own unique perspective and critical thinking to each body of work. I could not be more pleased with a development partner and I look forward to many more years of collaboration.
Don Thorup
President, SportTrak, LLC
Roadmap
The path to becoming the leader in the golf simulation industry.
Start point with existing buggy software.
Second major release with no bugs and a new app design.
Improvements on existing features and the addition of new ones
The first Golf Digest Editors' Choice "Best in Golf" Award continued by year-over-year wins.
Third major release software re-skin, new features, and an improved Bluetooth library.
Research the possibilities to play on realistic HD models of the real golf courses.
Continuous platform maintenance and support, along with several new features.
Fourth major release with improved Range Environment.
The Result
SkyTrak becomes a unified sports simulation platform serving all golfers' needs.
Together with the client, we have created a unique experience in the market where high-end computer graphics are combined with smooth UI and advanced golf shot-reporting mechanisms. 




Our gamification experience along with golf sports knowledge has brought our client huge success:
In 2017, 2018, 2019, 2020 SkyTrak received Golf Digest Editors' Choice "Best in Golf" Award.
User databases grew significantly by more than 35% from the point where we started our collaboration.
Over the years of our mutual cooperation, SportTrak has transformed from a hardware company to a service company providing a whole ecosystem for golf players.
With a goal to make SkyTrak a #1 golf ecosystem on the market, de-facto golf standard, we continue the platform's maintenance and support.
Owners of Indoor Golf

1B+

Strikes in a Year