Empowering Startups At Every Stage
We consult, develop, and get you covered with strong software development expertise throughout the whole product life cycle.
Business Roadmap Development
Prototype & MVP Development
Full-Cycle Product Development
Our Specials for Startups
We act as a trusted technology partner fully covering product aspects that allow startups to focus on their goals.
A document with a working financial model incorporating market potential, competitor analysis, financial assumptions, UNIT economics, Statement of Financial Position, and overall business valuation.
A comprehensive business plan paper consolidating market and target audience overview, product assessment, monetization and business models canvas, marketing vision, project stages, financial plan, and project ROI.
A project presentation document with the key data overview including market potential, product description, required investments, payback period to raise funds during face-to-face meetings with potential investors.
An agile solution carried out through extensive MVP's lifecycle - digging into idea details, structuring the product via user flows, wireframing and designing, software development - to successfully pass the market validation test.
A well-polished outstanding commercial product tailored to the market needs as a result of further product development that includes feedback collection, market-driven improvements, and follow-up integration.
A fresh startup approach that makes up a prospect to modernize organization processes, improve the feature set and overall functionality, create an actionable plan for future advancements and provide more value for end-users.
Your Startup Benefits
Combining technical expertise, a passion for innovation, communication transparency, and finely-tuned business processes to bring your product to life.
We dig into your idea details, polish and convert it into a productive technological marvel perfectly aligned with your business objectives.
We employ a partner mindset to look at your product from the business perspective and guarantee a solution that wins people's hearts.
We implement disruptive innovations to make sure your business wins a competitive advantage and initiates new market trends.
Intellectual Property Protection
Intellectual Property Protection
We take extensive measures to ensure your business ideas and all secret ingredients are safe - from NDA signing to full IP transfer.
Industries We Cover
Bringing the best from our 11-year expertise in building large-scale projects across multiple industries to deliver sustainable success into your business niche.
Startup Packages
Choose the most suitable services package to get exactly what you need for your business objectives.
Idea Validation
Market Fit
PRO
Full-cycle Product Development
Feedbacks
See how businesses value our ability to turn their major challenges into a competitive edge.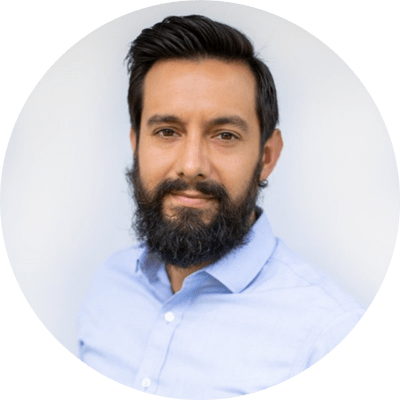 We have worked with Visartech for over 4 years, and I continue to be impressed with the ideas and energy they bring to our projects… They are a terrific development partner and we're looking forward to much more success together.
Don Thorup
President, SportTrak, LLC
Their project management is unparalleled… Great communication. Exceptional quality of work. Quick turnaround. Competitive pricing. I highly recommend Visartech!
Miranda McCarthy
Founder, Wavelength VR
Visartech is a great partner with high-quality and efficient work, provided by a great team. They were quick to address any feedback we had, and delivered high quality work on time and budget.
Sebastian Schmid
Founder, Faktor zwei GmbH
They understand exactly what is needed in our project brief. They are responsive, flexible and go the extra mile to achieve the tasks… I would highly recommend working with them.
Andy Li
CTO & Co-founder, ExplorR
We've completed a few different projects with Visartech. They made the process seamless for us, from customer service to guidance all the way through the project… We highly recommend them!
Stephen White
CMO, Parkland Direct
Read More
Get valuable insights about tech solutions incorporated into business operating across multiple industries.