Your Innovation Technology Partner
Leverage our decade-long expertise in enterprise software development to embrace your digital transformation and maintain market-leading positions.
Business Analysis Services
Tech Specification Development
Full-Cycle Project Development
Project Maintenance & Support
Solutions per Unit
We act as a digital transformation partner by analyzing existing processes and providing cost-effective solutions for each key enterprise branch.
Solve customers' challenges via visually engaging real-world scenarios maintained by interactive storytelling solutions that sell.
Increase your customer base with custom interactive applications.
Build personalized experiences for your customers via interactive solutions.
Provide superior customer's emotional engagement via VR and AR technologies.
Tighten customer loyalty with well-thought products and services gamification.
Let's provide the richest user experience via interactions defined after analyzing your customers' journeys.
Avail of unique software solutions to enhance financial operational dealings and improve internal processes.
Enjoy custom software that smoothly integrates all banking and finance systems.
Update the legacy software with a solid backend and flexible cloud solutions.
Increase finance services flexibility by introducing smooth integrations of APIs.
Keep your crucial financial data safe with data security management systems.
Make smart decisions with efficient data analysis systems and tech consulting.
Improve your business workflow, data processing, and communication within the company with smart software.
Keep your working processes safe with all-in-one business-specific software solutions.
Improve business analytics and predictions via fast and secure data management systems.
Enhance your existing software with the latest tech to meet your changing business needs.
Reduce operational costs and team productivity via integrated software solutions.
Implement enterprise mobility solutions both for your staff and customers to gain a competitive edge.
Feel the benefits of complex software solutions that help in the manufacturing and product presentation cycle.
Make the manufacturing process efficient by introducing solid software tools into the production.
Showcase your products even before the manufacturing starts with 3D demos or VR/AR solutions.
Enjoy rapid prototyping, smooth iteration on designs, and fast decisions on further production steps.
Accelerate collaboration between teams via remote assistant software to instantly troubleshoot equipment or operation issues.
Make the manufacturing cycle significantly efficient with our technology consulting services.
Expertise We Offer
Experience digital transformation with secure enterprise software resulting in smart and meaningful digital solutions tailored for mobile and web platforms.
High-Load Platform Development
High-Load Platform Development
Design the robust IT infrastructure architecture with full integration and synchronization. We build high-load systems that can handle large volumes of data processing and backend computations.

DevOps Engineering Services
DevOps Engineering Services
Boost your software delivery capacity systems and store your corporate data securely. We architect stable cloud infrastructure solutions to improve performance, simplify access and improve scalability.
Enterprise Mobility Services
Enterprise Mobility Services
Increase business productivity and facilitate efficient collaboration. We deliver customized mobility enterprise solutions with solid software architecture, sticky UI and highly performant backend.
Business Gamification Services
Business Gamification Services
Skyrocket your employee involvement and customer journey. We develop enterprise gamification solutions to enhance organizational productivity and marketing campaigns outcomes.
AR/VR Production Services
AR/VR Production Services
Create a new dimension of your business to better engage your audience and train your staff efficiently. We make AR/VR solutions to streamline business processes and provide "Wow" user effects.
Enjoy uninterrupted corporate IT infrastructure. We manage your services to assure high performance and timely updates while you can concentrate on your business strategy.
Industries We Cover
Bringing the best from our 11-year tech expertise in building large-scale projects across multiple industries to deliver sustainable success into your business niche.
Selected Cases
Browse through some success stories from corporations who have chosen us as a technology partner to develop enterprise software and solve their business challenges.
Collaborative Platform For Business
Business App With AI Chatbot For Gamified Staff Engagement
Digital Twin of an AR Water Utility System
Feedbacks
See how businesses value our ability to turn their major challenges into a competitive edge.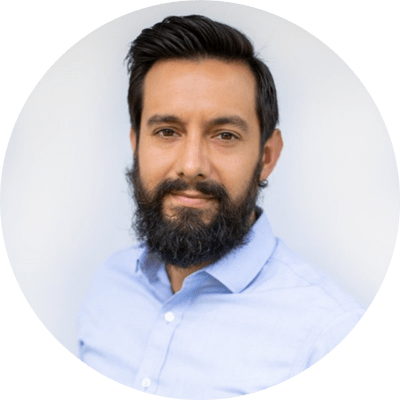 We have worked with Visartech for over 4 years, and I continue to be impressed with the ideas and energy they bring to our projects… They are a terrific development partner and we're looking forward to much more success together.
Don Thorup
President, SportTrak, LLC
Their project management is unparalleled… Great communication. Exceptional quality of work. Quick turnaround. Competitive pricing. I highly recommend Visartech!
Miranda McCarthy
Founder, Wavelength VR
Visartech is a great partner with high-quality and efficient work, provided by a great team. They were quick to address any feedback we had, and delivered high quality work on time and budget.
Sebastian Schmid
Founder, Faktor zwei GmbH
They understand exactly what is needed in our project brief. They are responsive, flexible and go the extra mile to achieve the tasks… I would highly recommend working with them.
Andy Li
CTO & Co-founder, ExplorR
We've completed a few different projects with Visartech. They made the process seamless for us, from customer service to guidance all the way through the project… We highly recommend them!
Stephen White
CMO, Parkland Direct
Read More
Get valuable insights about tech solutions incorporated into business operating across multiple industries.